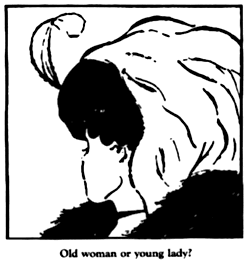 It really is a matter of perspective!
Before you think that I have lost my mind, read all the way through.
I have to tell you, I have never seen a more miserable winter. We have had ice, snow, freezing rain, and really cold nights. So much of this stuff that we lost a bad weather day and now I have to reschedule the kid's dentist appointments (I was trying to plan ahead by booking them on a school day off). Twice now my husband has been late to work because of detours on his route to work. Today the icy roads made him miss his 7:15 meeting (even though he left at 6:10) because it took him an hour and 40 min to get to work. Everyone around here has been sick which has meant little sleep for me and I feel exhausted. Being this exhausted gives me little energy for daily functioning and trying to catch up on the school work that I am behind on. Of course, I still have to clean so that we can have a house full of people over on Sunday. Now they are saying more snow by lunch.
Now that you think that I am the most negative person in the world, let me tell you how I CHOOSE to see my day (and life).
What a wonderful oppurtunity we have had this year to have so much snow. Yesterday the flakes fell and immediately melted on our tounges. It was huge and fluffy. The kids loved watching it and the look in their eyes was priceless. The wonders of nature are amazing. I saw on the news that some are struggling with affording the higher heating bills. Thank you Lord, that we have a warm home. Rocky was detoured today because on an accident on 114 and I said a prayer of thanks for his safety to work today. I also said a prayer for those who may have been injured in that accident. Most of my family has been ill this week. Nothing terrible, just colds. I saw that the flu is going around thank goodness we are just coughing and sneezing. When the kids don't feel well they tend to snuggle more and want more attention. I know that they will grow up fast and someday won't want to sleep between us for comfort at night. I am a bit behind on school this week, but I am so blessed to be home today with some extra free time. We are so excited to have some friends over this weekend. I appreciate the relationships with our friends because that is what makes life fun. I hear we are expecting more snow this morning. It is 40 degress, just warm enough to run out for a few minutes and throw some snow around.
Philippians 2

Be Like Christ

1Therefore if there is any encouragement in Christ, if there is any consolation of love, if there is any fellowship of the Spirit, if any affection and compassion,
2make my joy complete by being of the same mind, maintaining the same love, united in spirit, intent on one purpose.
3Do nothing from selfishness or empty conceit, but with humility of mind regard one another as more important than yourselves;
4do not merely look out for your own personal interests, but also for the interests of others.
5Have this attitude in yourselves which was also in Christ Jesus,
6who, although He existed in the form of God, did not regard equality with God a thing to be grasped,
7but emptied Himself, taking the form of a bond-servant, and being made in the likeness of men.
8Being found in appearance as a man, He humbled Himself by becoming obedient to the point of death, even death on a cross.
9For this reason also, God highly exalted Him, and bestowed on Him the name which is above every name,
10so that at the name of Jesus EVERY KNEE WILL BOW, of those who are in heaven and on earth and under the earth,
11and that every tongue will confess that Jesus Christ is Lord, to the glory of God the Father.
12So then, my beloved, just as you have always obeyed, not as in my presence only, but now much more in my absence, work out your salvation with fear and trembling;
13for it is God who is at work in you, both to will and to work for His good pleasure.
14Do all things without grumbling or disputing;
15so that you will prove yourselves to be blameless and innocent, children of God above reproach in the midst of a crooked and perverse generation, among whom you appear as lights in the world,
16holding fast the word of life, so that in the day of Christ I will have reason to glory because I did not run in vain nor toil in vain.
17But even if I am being poured out as a drink offering upon the sacrifice and service of your faith, I rejoice and share my joy with you all.
18You too, I urge you, rejoice in the same way and share your joy with me