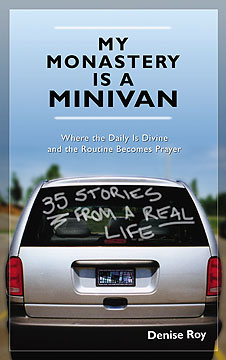 Thoughts
Today my mind is returning to a book that I have read twice before and I think that I will read it again. My dear friend actually sent this to me and I think that every mom should read it. I like to read, but I am not one who usually finishes a book. The fact that I have read this one twice is really a big deal for me. I wanted to leave you with a thought from this book and encourage you to read it.
....It is so easy to not experience connection. Our busy lives pull us away from ourselves, so much so that we even forget how to breathe. We rarely hold still. Our bodies might be sitting with our children, but our minds are racing off in many other directions. When our little ones look us in the eyes, they know we are not there. And while it is not easy, it is vital that we resist this way of life that pulls us away from ourselves. For we teach our children not so much by preaching lessons or dogma to them as by the way we walk and sit and see the world. They will learn to breathe and smile and be compassionate and connected to themselves and to their world through our example.....Denise Roy
Try this
If you can't pamper yourself at the spa, you should at least find great "at home" products and this is a good one.....
Arbonne Intelligence Exfoliating Masque with Thermal Fusion
https://www.arbonne.com/shop_online/showitem.asp?ProductId=485&menuId=142&withLinks=1
This stuff is amazing! I will give you one warning...YOUR FACE WILL BE RED (SAYS SO RIGHT ON THE PACKAGE) FOR AN HOUR OR SO, DON'T USE THIS BEFORE, LET'S SAY, YOUR DAUGHTER'S FRIEND'S BIRTHDAY PARTY.
If you are interested in signing up with ARBONNE (products are delivered to your door after you place your internet order) contact my friend:
Joni
jonib20_lucemily@yahoo.com
Inspiration
http://www.helpothers.org/ideas.php#
Did you know that there is a website completely devoted to encouraging random acts of kindness?
You can download cute little SMILE cards that can be used to let someone know that they have been "tagged" with a random act of kindness. The idea is that we continue to pass it on. Sort of the "pay it forward" idea. There is a really great story about a mom that spent her son's 10th birthday at the ice cream place paying for every customers ice cream and letting her son explain that it was his birthday and then giving them a smile card. I bet he will always remember that birthday.
Galations 5:22 But the fruit of the Spirit is love, joy, peace, patience,
KINDNESS
, goodness, faithfulness, gentleness, and self-control.
A frugal alternative
I'm sure that you have all received the floating email about peroxide's many household uses. It is really inexpensive and this link gives you many great uses. I personally have been using it as a mouthwash. WOW! My teeth are much whiter (until my coffee). Let me know which you have tried.
http://www.h2o2-4u.com/house.html
Blessings
I am feeling really fortunate for my health today. I have a friend who's father is having some medical problems. He doesn't have insurance. I find myself complaining a lot about paying for insurance. I even recently had a humbling experience at the doctors office. Rylan was running fever with really no other symptoms, but the fever was high. I took him to the doctor ($35.00 co-pay) and she found nothing wrong. He continued to run fever so I called and they had me bring him back (another $35.00 co-pay) and found an ear infection. We picked up our antibiotic ($15.00 co-pay) which made this a $85.00 ear infection. I was irritated and grumpy about this until the doctor stopped me in my tracks with this comment. "Rylan has not even been in for a sick visit in a year." WOW, what a blessing it is to have healthy children. My attitude changed immediately. I feel blessed to have my health, my family's health, and for the insurance that we can afford so that we are able to be treated.
So that's all from this day in the life of mommysmart!