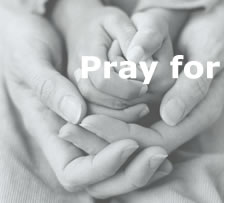 THOUGHTS
Today it is weighing heavily on my heart that one of our friends (that is our age) is going into the hospital today for some very serious treatment. Nothing really makes you realize the absolute blessing of health like seeing someone close to you having problems. His name is Mike and he would greatly appreciate your prayers for his health and blessings to his wife and two little girls. We also experienced two injuries last night on our football team. Our quaterback was knocked unconscious and taken off of the field by stretcher. Rocky went to the hospital after the game and they seem to think that he will be ok with a week of rest and no contact. We also had a girl trainer on the sidelines hit by a player running out of bounds. His helmet hit her in the forehead and it looked like she twisted her ankle. She was fine, but a bit shaken. Today I just pray for health and healing.
THOUGHT FOR THE DAY
God determines who walks into your life....it's up to you to decide who you let walk away, who you let stay, and who you refuse to let go."
WHO UPSET THE STINGRAY AND WHY ARE THEY SUDDENLY NOT SO DOCILE
I'm sure that you have already heard, but another stingray attacked. I wonder how much more this happens that we never hear about. It always seems that news stories come in waves. It doesn't make me want to go swim with them.
FLU SHOT?
I have never been a big fan of the flu shot. Rylan had one once because the doctor insisted. Other than that none of us ever gets one. I really think that this is WAY too big of a deal every year. I hope that I never have to eat my words, but I'm still not ready to unnecessarily medicate myself and my children. What do you think?
THE THINGS THAT I ADMIRE ABOUT
he is a very hard worker, he is caring, kind to others (especially when in need), a great grandad, loyal to his work, dedicated to all of his responsibilities, funny, takes jokes well even at his expense, giving, very dependable, and most importantly a man of God who treasures is role in the church and home.
BLESSINGS
Today I feel blessed to have a healthy family. I am thankful that we are able to go about our day to day life with little complication. I consider it a blessing every day that I open my eyes and just breathe.
My prayers are with you and your family, Mike.
So that's all from this day in the life of mommysmart!